Publications
The RMA supports musical scholarship through three regular publications: Journal of the Royal Musical Association, a major UK refereed musicological journal; RMA Research Chronicle, a refereed journal focusing on the raw materials of musicology including indexes, catalogues, and inventories; and the RMA Monographs , research monographs containing specialised investigations of a topic, concept or repertory.
These publications are overseen by our Publications Committee. RMA members receive free copies of JRMA and the Research Chronicle.
Journal of the Royal Musical Association
The Journal of the Royal Musical Association was established in 1986 (replacing the Association's Proceedings) and is now one of the major international refereed journals in its field. Its editorial policy is to publish outstanding work in the field of music studies, broadly conceived including historical and critical musicology, theory and analysis, ethnomusicology, popular music studies, music pedagogy, audiovisual media, and practice-led research. The journal works to disseminate knowledge across the discipline and communicate specialist perspectives to a broad readership, while maintaining the highest scholarly standards. Research articles published in the journal have undergone rigorous double-blind peer-review after initial screening by the Editor for quality and fit with the journal's objectives.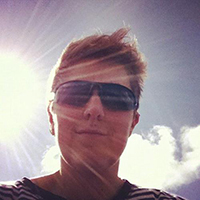 RMA Research Chronicle
The Research Chronicle's aim is to provide an avenue of publication for articles that make extensive use of apparatus such as indexes, catalogues, inventories and calendars relating to particular musicians, institutions, collections or archives. There are no set limits to the length of articles but longer articles (e.g. up to 25,000 words) are considered. Conventionally, the Research Chronicle has published in the area of historical musicology but articles from all areas of music research are now strongly encouraged. The emphasis on articles with substantial apparatus remains. All articles published in the Research Chronicle have undergone rigorous peer review, based on initial editor screening and refereeing by at least two anonymous referees.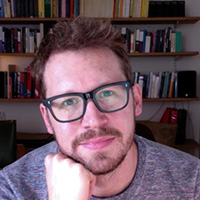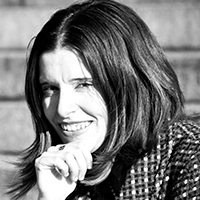 RMA Monographs
The RMA publishes a series of research monographs supported by funds made available from the estate of Thurston Dart.  Its purpose is to provide a medium for specialised investigations of a topic, concept or repertory – studies of a kind that would not normally be feasible for commercial publishers and that would be too long for most periodicals.
The monographs are now published for the RMA by Ashgate Publishing, and can be bought online. RMA members are entitled to a 30% discount on series subscriptions and a 20% discount on individual titles. Find out more about membership here.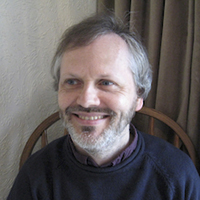 ---
List of Volumes
35. Cheryll Duncan: Felice Giardini and Professional Music Culture in Mid-Eighteenth-Century London (2019)
34. Roger Savage: The Pre-History of The Midsummer Marriage (2019)
33. James Cook: Authorship, Englishness and the Early Mass Cycle (2019)
32. Anna Zayaruznaya: Upper-Voice Structures and Compositional Process in the Ars Nova Motet (2018)
31. Paul Watt: The Regulation and Reform of Music Criticism in Nineteenth-Century England (2018)
30. Iain Quinn: The Genesis and Development of an English Organ Sonata (2017)
29. Benedict Taylor: Towards a Harmonic Grammar of Grieg's Late Piano Music : Nature and Nationalism (2016)
28. Margaret Bent: Magister Jacobus de Ispania, author of the "Speculum musicae" (2015)
27. Christian Meyer and Karen Desmond: The 'Ars musica' Attributed to Magister Lambertus/Aristoteles (2015)
26. Elena Abramov-van Rijk: Singing Dante: The Literary Origins of Cinquecento Monody (2014)
25. Margaret Seares: Johann Mattheson's Pièces de clavecin and Das neu-eröffnete Orchestre: Mattheson's Universal Style in Theory and Practice (2014)
24. Roberta Montemorra Marvin: The Politics of Verdi's Cantica (2014)
23. Nicholas Marston: Heinrich Schenker and Beethoven's 'Hammerklavier' Sonata (2013)
22. Michael Burden: Regina Mingotti: diva and impresario at the King's Theatre, London (2013)
21. Robert Pascall: Brahms beyond mastery: his Sarabande and Gavotte, and its recompositions (2013)
20. Katharine Ellis: The politics of plainchant in fin-de-siècle France (2013)
19. Kenneth M. Smith: Skryabin, philosophy and the music of desire (2013)
18. Phillip Ross Bullock: Rosa Newmarch and Russian Music in Late Nineteenth and Early Twentieth-Century England (2009)
17. Peter Bennett: Sacred Repertories in Paris under Louis XIII (2009)
16. Julie Brown: Bartók and the Grotesque: Studies in Modernity, the Body and Contradiction in Music (2007)
15. Anthony M. Cummings: MS Florence, Biblioteca Nazionale Centrale, Magl. XIX, 164-167 (2007)
14. Rebecca Herrissone: To fill, forbear, or adorne': The Organ Accompaniment of Restoration Sacred Music (2006)
13. Adam Ockelford: Repetition in Music: Theoretical and Metatheoretical Perspectives (2004)
12. Ian Woodfield: Salomon and the Burneys: Private Patronage and a Public Career (2003)
11. Stephen Downes: Szymanowski, Eroticism and the Voices of Mythology (2003)
10. Kathryn Bailey: 'Composing with Tones': a musical analysis of Schoenberg's Op.23 pieces for piano (2001)
9. Matthew Head: Orientalism, Masquerade and Mozart's Turkish Music (2000)
8. Christopher Page: Latin Poetry and Conductus Rhythm in Medieval France (1997)
7. Noel O'Regan: Institutional Patronage in Post-Tridentine Rome: Music at Santissima Trinita dei Pellegrini 1550-1650 (1995)
6. Curtis Price, Judith Milhous & Robert D. Hume: The Impresario's Ten Commandments. Continental Recruitment for Italian Opera in London 1763-64 (1992)
5. Iain Fenlon & Peter N Miller: The Song of the Soul: Understanding Poppea (1992)
4. David Fanning: The Breath of the Symphonist: Shostakovich's Tenth (1989)
3. Bonnie J Blackburn: Music of Treviso Cathedral in the Late Sixteenth Century: A Reconstruction of the Lost MSS 29 & 30 (1987)
2. Denis & Elsie Arnold: The Oratorio in Venice (1986)
1. David Osmond-Smith: Playing on Words: A Guide to Luciano Berio's Sinfonia (1986)