If you are an RMA Student Member and maintain a blog, podcast, or other online forum relating to your research or academic life in general, and would like it to be advertised on this page, then please contact one of your RMA student representatives. Additionally, music research groups that wish to promote student involvement or feature student content are welcome to get in touch.
Student blogs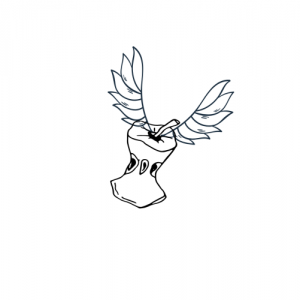 Core Opulence Music
Madison Miller, University of Wolverhampton
Core Opulence is a PhD practice-based research project exploring images and soundscapes. Miller's blog includes recent soundscape compositions, analysis of current research, and experiences as a PhD student, as well as showcases the multi-media experience of Core Opulenc
Have a blog or website that you'd like to promote here? Let us know!
---
Groups
Oxford Brookes University 'OBERTO': OBERTO is the opera research unit at Oxford Brookes University and its blog often features contributions from students in the unit.
Ludomusicology: Videogame Music Research Group: The Ludomusicology Research Group was founded in August 2011. 'Our aim is to promote inter-university academic collaboration, establish game music as a research strength for UK academic musicology, act as a hub or point-of-contact to advertise the research of the group members (and of other academics working in the field) and serve as a general attempt to create a coherent direction and body of knowledge for this discipline.'