This conference report by Alistair Zaldua (Goldsmiths University of London) is our first in a series of post-RSC2013 features. Over the next few weeks we'll also be posting pieces on creating a successful post-doc application, and advice on how to get published.
---
2013 began with the University of Southampton hosting the Royal Musical Association's Research Students Conference (RSC). The broad spectrum of research that was presented on ranged from ancient and mediaeval music to ethnomusicology, historical performance practice to political music, newly composed music to electronic media, and the internet to video games, to name just a few. Such a wealth of ideas and discourse and the sheer number of students presenting (91 in total), as well as the lack of an encompassing conference 'theme', meant that there were as few as three and as many as five sessions happening in parallel. Both doctoral and masters students from diverse research areas were able to share ideas, methods, discussion, as well as give advice on each other's work. In addition there were advisory sessions on getting published (led by Professor Janice Brooks, and Loren Diclaudio), individual CV tutorials (given by Professor Katherine Ellis, Professor Susan Wollenberg, Dr David Irving and Dr Thomas Irvine), and composers' workshops chaired by Professor Michael Finnissy. The keynote lectures were delivered by Professor Kofi Agawu, RMA president Professor Mark Everist, and the winner of the 2011 Jerome Roche Prize – awarded by the RMA annually for a distinguished article by a scholar in the early stages of their career – Dr Benedict Taylor.
Professor Agawu's keynote lecture stood out for me as one of the biggest highlights. Entitled "Tonality as a Colonising Force in Africa", he addressed the effect of the imposition of tonality on the musical development of African music and musicians. Using many musical examples, his lecture demonstrated different responses to the acculturation of tonality understood both politically as well as technically, and how sometimes rich stylistic syntheses have occurred in the light of this.
The session that made the greatest impression on me – entitled "Rock, Pop, and Metal" – was placed at the very end of the conference. The fascinating application of Eric Clarke's (amongst others) sonic ecology to the 'normative' tradition of the extreme in contemporary progressive metal, delivered by Lewis Kennedy, was as erudite as it was elegantly argued. Stephen Millar's excellently researched paper on the "Contentious Use and Misuse of 'Rebel Songs' in Scottish Society" stood out as a great example of political ethnomusicology. Many fellow students I spoke to also told me of their highlights. Other papers I missed, but heard a considerable number of good comments about included Annika Forkert's paper on the much ignored work of British composer Elisabeth Lutyens, Christopher Tarrant's analysis of Schubert's forms from a Lacanian perspective, Caroline Pearsall's work on the Parisian tango music community, and Marilou Polymeropoulou's research on the Chip Music online musical community, amongst several others. One of my personal highlights was Settimio Palermo's paper on the pioneering work in Hugh Davies' electronic music and electronic instrument building. Using many sound and visual examples Palermo described his work as an archivist at the British Library and, citing a recent exhibition at ZKM in Germany called Sound Art, on how Davies' work has been mostly ignored by the continent.
The composition workshops were excellently chaired by Professor Michael Finnissy and sensitively performed by four members of The Worker's Union Ensemble: saxophonist Ellie Steemson, pianist Edward Pick, percussionist, Caz Wolfson, and conductor and artistic head of the ensemble, Dr Ben Oliver. Each composer received roughly thirty minutes for a short performance of their pieces, followed by advice on instrumental writing from each ensemble member, after which followed Professor Finnissy's general and specific comments and questions that ranged from the (im)practicalities of the instrumental writing to the composer's aesthetic preferences. Each composer heard their pieces performed a second time at the end. It has to be said that although Professor Finnissy's comments and observations weren't always what each composer wanted to hear, the advice was always constructive; a clear and fair distinction was made between what can be said in an open workshop and what could be discussed during a private lesson.
On the second day there were also individual CV tutorials given by leading academics from Oxford, Southampton and elsewhere, which I took part in. This was especially useful as the art of the CV is, for academics at the start of their career, extremely important to master.
Noticeable at this year's conference was the presence of international students from as far afield as: Israel, Italy, Ireland, Canada, China, Hungary, Russia, Taiwan, America, Czech Republic, Greece, France, Portugal, and Austria, and I expect to have missed a few out. Israeli musicologists Merav Meron-Dvoyris and Tal Soker were even reunited at this year's RSC conference after more than a decade apart, having known each other at high school. In all this was a hugely successful conference and we look forward to the next research student conference which will take place on 6th-8th January 2014, at the University of Birmingham.
---
Alistair Zaldua is a composer and doctoral student at Goldsmiths, London, and is researching the implementation and construction of Meta-Instruments in both acoustic and electroacoustic composition.
---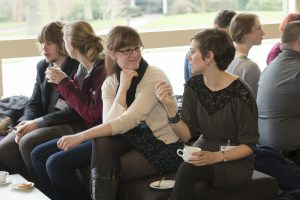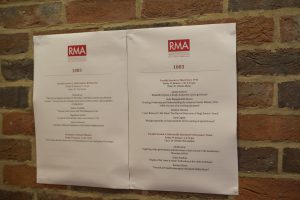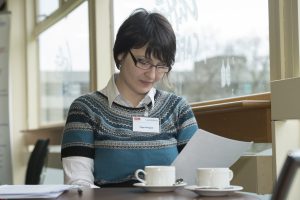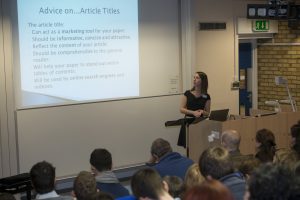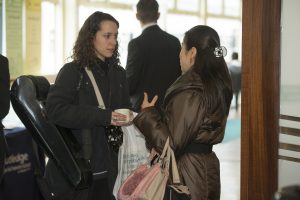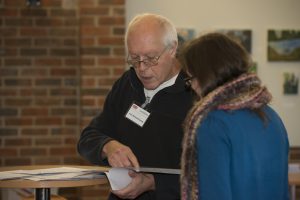 We'd love to see your RSC2013 photos! Please send them to us.