Another year is upon us at The Royal Musical Association, and it marks the arrival of a new student committee! We thank the 2022 student committee who continued to do great work around the organisation of events, conferences, the student blog, webpages, communications and much more.
Our most recent event, the BFE/RMA Research Students' Conference, took place in January 2023 at the Northumbria University, and it was here where we welcomed the new student committee members, who applied from all across the country to represent students here at The Royal Musical Association.
Thank you to the students who followed our Call for Candidates and applied for membership at the RMA Student Committee, after an election was held, the new members were selected and we are pleased to introduce them to you:
Faith Thompson (Student Representative, 2023-2024)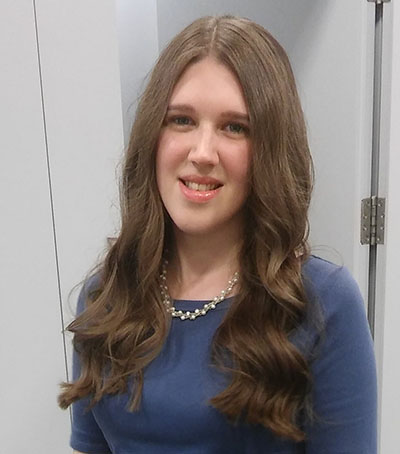 Faith Thompson is a PhD Musicology student at the Royal Northern College of Music, researching the career and reputation of French composer-conductor Gabriel Pierné (1863–1937). Her project is funded by the AHRC and is supervised by Professor Barbara Kelly, Professor Denis Herlin and Dr David Jones. Faith completed her BA (Music with French) and MusM (Musicology) at the University of Manchester. For both degrees, she was awarded the Music department's prize for the highest overall mark in her cohort. A student at the Junior RNCM from the age of nine, Faith was awarded the DipABRSM in piano performance with Distinction, and continues to enjoy her instrument.
Mollie Carlyle (Student Representative, 2023-2025)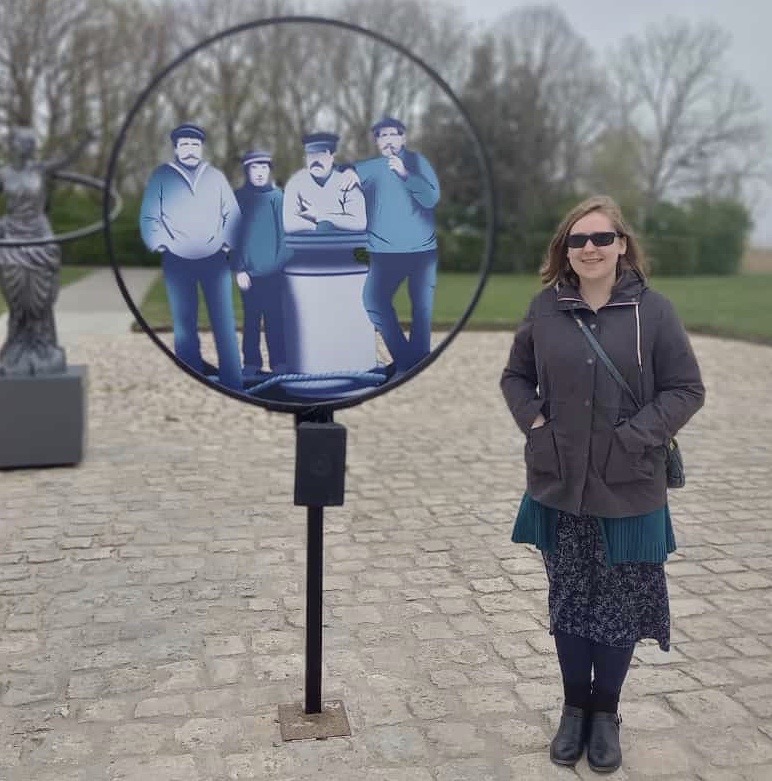 Mollie is a PhD student at the University of Aberdeen where she is currently undertaking research into the life and legacy of 'the last shantyman', Stan Hugill. Mollie's doctoral thesis is a collaborative project between the Music department and the Elphinstone Institute for the study of Ethnology, Folklore and Ethnomusicology, combining ethnographic fieldwork, oral history and archival study. Mollie's wider interest in maritime history has led to her taking on advisory roles at maritime music events and festivals, as well as being commissioned to create audio guides for classic works of nautical literature, including the behemoth that is Herman Melville's Moby Dick. Mollie is an editor on the Granite postgraduate journal at the University of Aberdeen and is currently undertaking both a research internship on ethics in practice research entitled 'A Scoping Project – Ethical Engagements in Creative Practice Research and Teaching', as well as a research internship with Aberdeen City Council looking at chattel slavery in relation to specific locations in Aberdeenshire. Alongside her studies, Mollie also works as a performer of maritime music, composer and transcriber, recently publishing a book of sea shanties for the penny whistle.
Niamh Gibbs (Ordinary member, 2022-2024)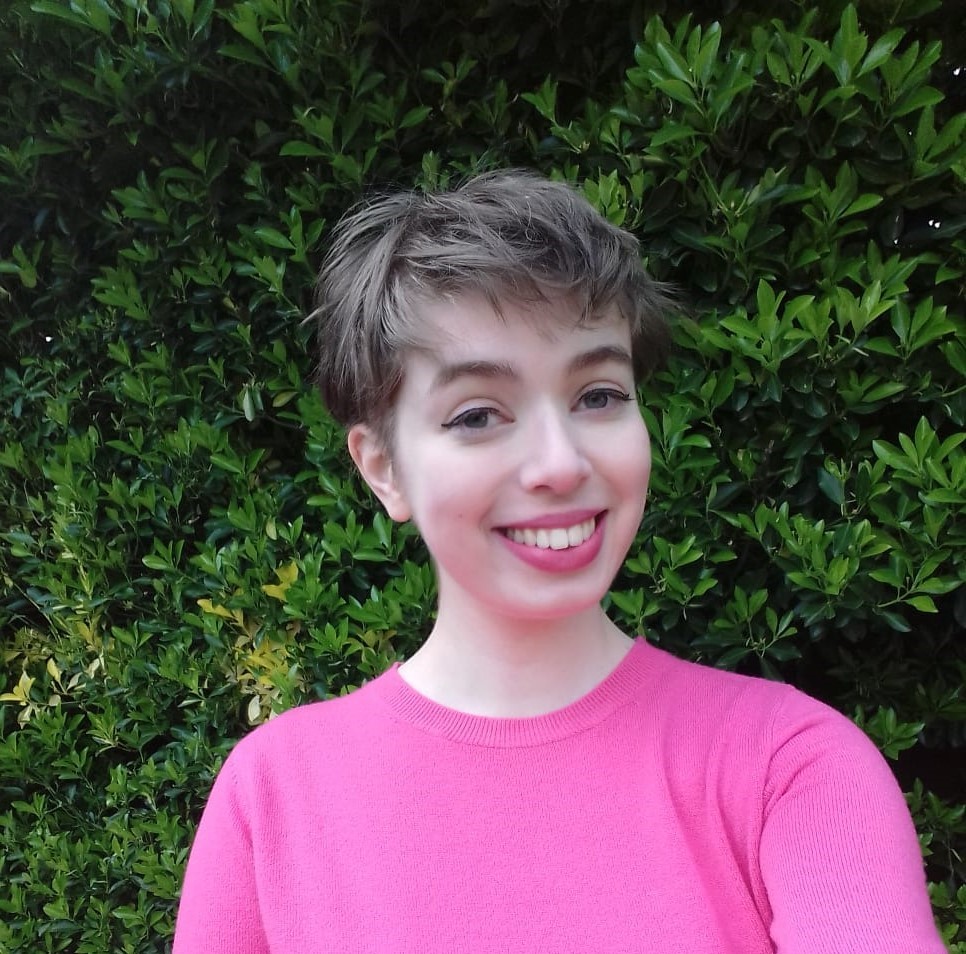 Niamh is violinist, pianist, and composer from London. She is currently a PhD scholarship recipient at the London College of Music, where her research focuses on the use of music and sound design to evoke 'The Uncanny' in film. As a violinist, she has performed in recording studios, orchestras, theatre productions and events including the BBC's 75th Holocaust Memorial Day Ceremony. Her compositions range from soundtracks to original songs which have been featured on radio stations and commended in high profile music competitions. Niamh also works as an Equality Champion at her university, helping advocate for more inclusive policy, environments, and access for marginalised communities in higher education. She was recently awarded an RMA grant for conducting independent research into Inequitable Access in the Music Related Industries, which she presented in part at the 3rd Kyoto Conference in Arts Media and Culture last year.
Nicholas Ong (Ordinary member, 2023-2025)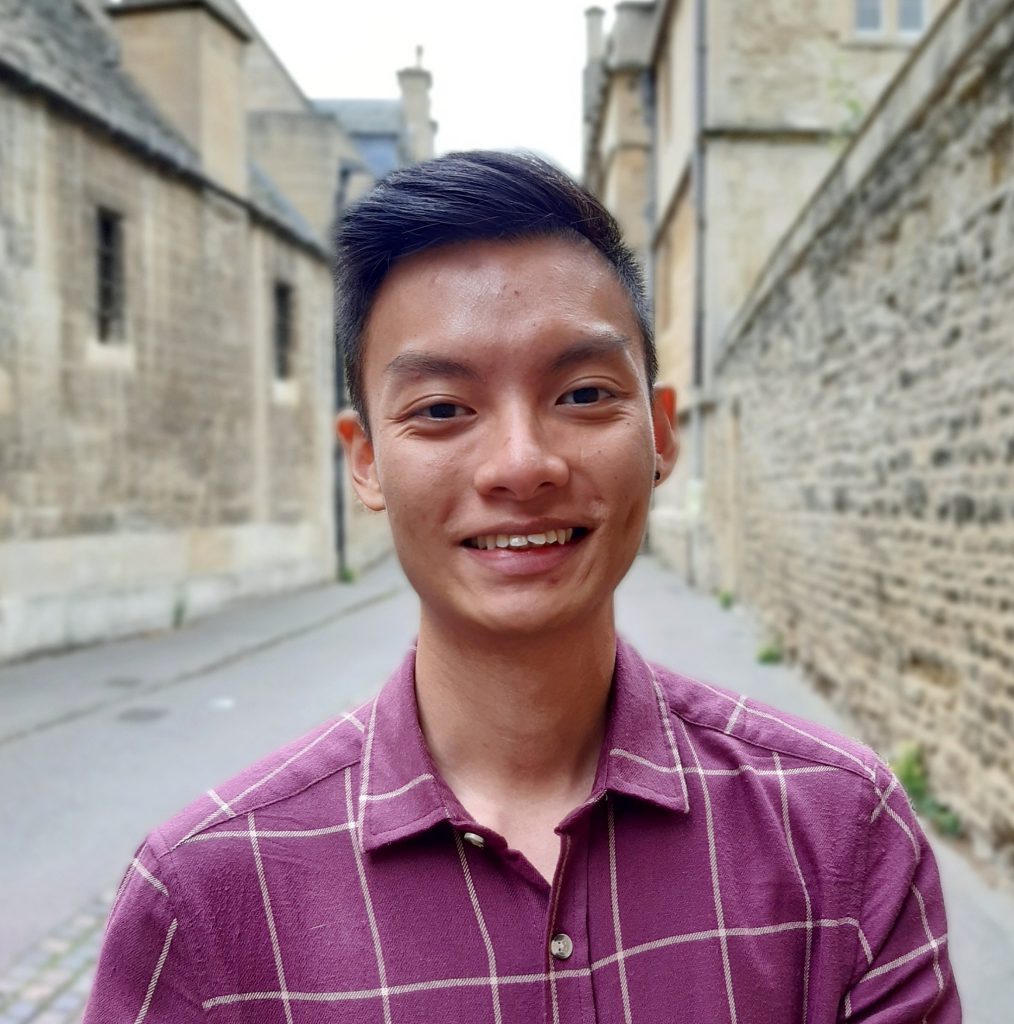 Nicholas is a doctoral candidate at the University of Cambridge where his research focuses on critic-composer Valentina Serova (1846–1924) and, more broadly, on women and music in nineteenth-century Russia. His wider research interests include musical nationalism, biography, music criticism, and music in Singapore. He is co-presenter of Crafting Musical Lives, a six-episode podcast which explores the life-writing process of musical figures. Nicholas was involved with the AHRC-funded Midlands Music Research Network (MMRN) as Communications Officer and Podcast Organiser where he hosted the flagship podcast Midlands Music Musings. His music-making experience includes his previous service as a military musician in the Singapore Armed Forces Band and as a current choral scholar in the Choir of Clare College Cambridge.
Niki Zohdi (Ordinary member, 2023-2025)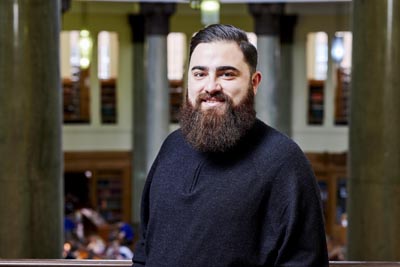 Niki Zohdi is a composer, tenor and conductor born in Blackburn, England. He completed his music undergraduate degree and composition master's degree at Goldsmiths under the tutelage of Roger Redgate. Niki is currently a practice-led PhD researcher in composition at the University of Leeds supervised by Mic Spencer and Martin Iddon, exploring collision and proximity in his music. He has also received tuition in composition from Chaya Czernowin. His music has been performed, workshopped and recorded in the UK, Europe and Israel by the Ligeti string quartet, Carlos Cordeiro, and Seth Josel amongst others. As well as being a composer, Niki is an active tenor both as a soloist and in professional choirs throughout Lancashire and Yorkshire. He is also on the editorial boards of Leeds Postgraduate Review and CePRA Journal.
Sebastian Bank Jørgensen (Ordinary member, 2023-2025)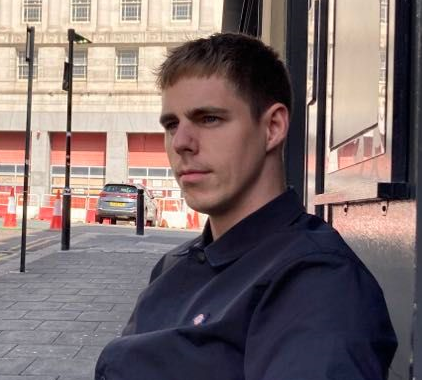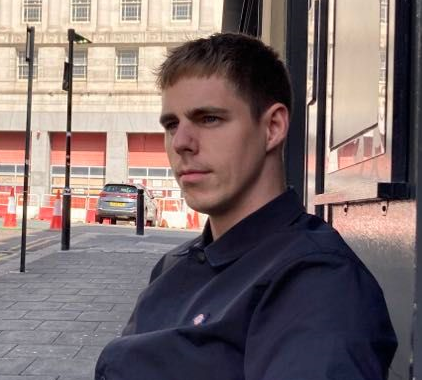 Sebastian Bank Jørgensen is a PhD Musicology student at Northumbria University where he is researching German modal theory in the 16th century, specifically focusing on the term repercussio and examining the cultural, historical, and paratextual contexts surrounding its creation and dissemination. He studied a BA and MA in Musicology with a minor in English at the University of Copenhagen, where he graduated with distinction with his thesis on traditions of modal theory from the Middle Ages to the Renaissance. His research interests mostly lie within medieval and Early Modern history and music theory/analysis, but his wider music interests include hip-hop history, extreme metal, and the Arabic oud.
We are pleased to have our new committee in place for 2023 and look forward to this year!
Niamh Gibbs